Ferri System – the specialists for your exceptional transports needs
Ferri System S.r.l. specializes in different types of transport services: exceptional, permanent, legal transport services and truck cranes services.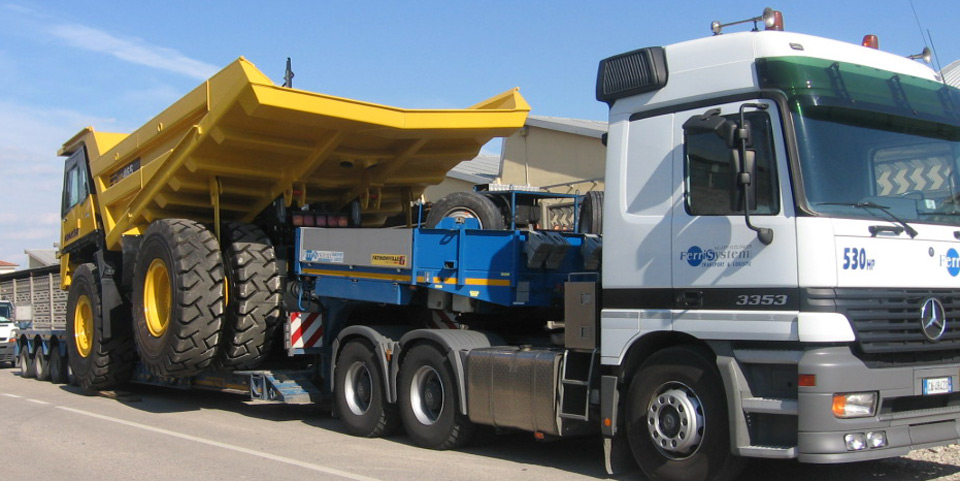 We offer turnkey services thanks to our specialized staff who verify the routes as well as requesting the documents necessary to act in compliance with the law. We also provide company cars for the technical escort service during exceptional transports.
Our main areas of expertise are:
• Boating
• Earthmoving and construction machines
• Industrial products and plants