Crane and forklift hiring service – ask Ferri System!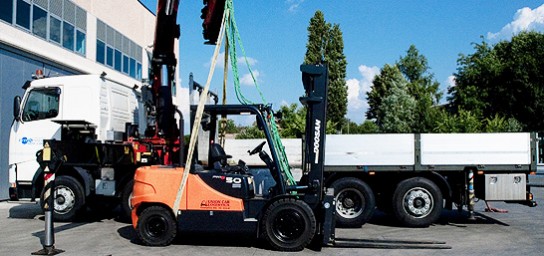 Forklifts and cranes with an operator can be hired on a short or long term basis.
Our crane service fleet consists of new generation diesel and electric forklifts with a capacity of up to 80 quintals. They comply with the legal requirements in force with respect to exhaust gas and noise emissions.
Our forklifts undergo regular maintenance and control checks to guarantee their total safety as well as to ensure that all operations can be easily carried out all the time.