Ferri System – your partner in handling railway machines!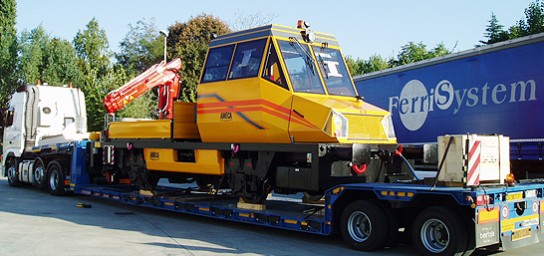 Due to the flexibility of our fleet, Ferri System has managed to enter new market niches over the past few years, such as the market for railway machines.
Our 40-year experience has allowed us to successfully complete various demanding commissions, such as the transport of locomotives, underground train shuttles, machines for the maintenance of railroads, train wagons and lab wagons.
Our fleet includes various types of semitrailers, each of which is particularly suited for a special stage in the preparation of the railway machine leading up to the realization of the finished locomotive. This gives our customers the benefit of having one single interlocutor to deal with for the transport service.