Ferri System can count on a team of specialists in exceptional transports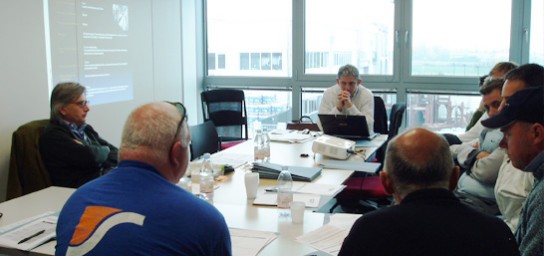 Aimed at offering all-round services and high-quality standards, Ferri System S.r.l. is made up of a highly professional team which is technically and operationally prepared to monitor every stage of a transport order: from the feasibility analysis through to the on-site inspections and verification of both the route and the goods to be carried in order to ensure careful and detailed transport planning, right through to the processing of the files which is handled by the inner permit office, up to carrying out the transportation.
A dedicated office takes care of all the bureaucratic issues linked to obtaining the authorisation and the escort service required for exceptional transportation.
The travelling staff plan the route and the transport up to the very smallest detail and with the highest possible care so that the customer can be assured in the knowledge that their order will be completed successfully and on time.
Furthermore, the company believes in training its staff through specific refresher courses aimed at making staff aware of new legislation, of safety regulations valid inside and outside of the company and of how to use specific equipment, etc. This ensures an optimal service.