Among its logistic activities Ferri System offers goods storage and packing services
The logistic activities carried out and developed by Ferri System S.r.l. aim to complete the range of services that we provide,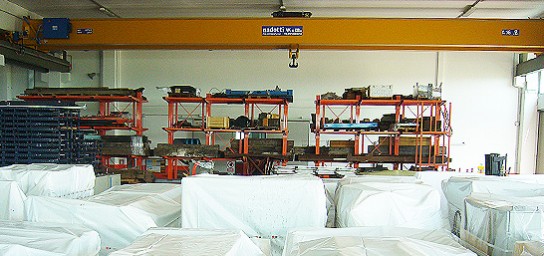 offering our customers the option of having their goods stored, packed and handled in our warehouses as well as the option of hiring lifting equipment.
Our great attention to detail which allows us to optimise all our processes makes Ferri System a benchmark for exacting customers who are looking for a complete and safe service. Due to the organizational and management skills we have acquired over time, Ferri System is capable of implementing diversified strategies according to the circumstances, thus being able to fulfil a range of requests.