Ferri System – your partner in the packing and storage of goods by means of cranes!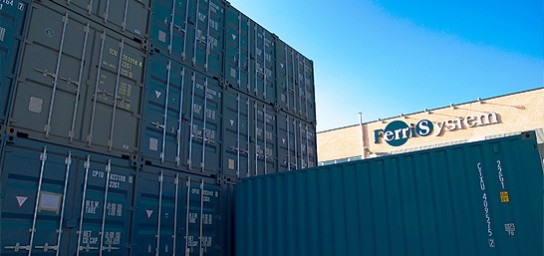 With a total area of 17,000 m2, the company's facilities include a warehouse for the storage of goods (beam height 9.5 m) equipped with bridge cranes (max. capacity 35 t), handling areas and wide, enclosed, video-monitored outdoor areas equipped with cranes and forklifts.
Our warehouses were built recently and are easy to reach, being located a few minutes distance away from the new exit "Terre Matildiche" on the A1 motorway (E35).
Customers also have the option of making use of spaces and lifting equipment for the assembly of materials regardless of their size.