Ferri System's truck crane services – for the transport of plants and machinery
In order to be able to satisfy the customers' requests for particular configurations in-house, the company's fleet also includes two truck cranes::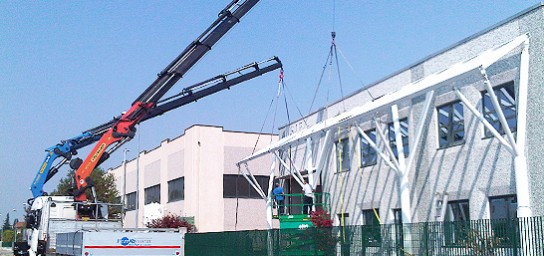 one truck with a crane with a max. extension of 30 m and a max. capacity of 11 t;
a second truck with a tractor height of 1.10 m and a crane with max. extension of 15.70 m and a max. capacity of 14.5 t; a semitrailer with a height of 0.75 m can also be arranged.
The truck crane service enables us to take care of the transfer of machinery, the transport and handling of plants, the positioning of steel structures, roofing, construction materials, wooden structure, etc.